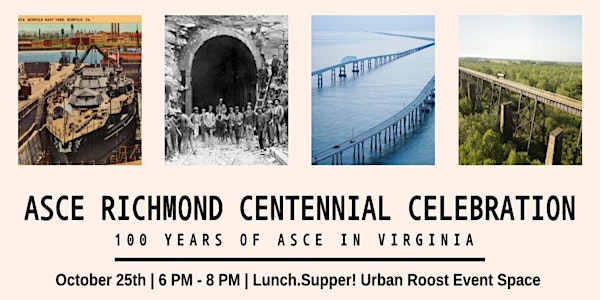 Come join your fellow ASCE Richmond Branch members as we celebrate 100 years of ASCE in Richmond, Virginia!
The ASCE Richmond Branch Centennial Celebration will be held at Lunch.Supper! Urban Roost Event Space on Tuesday, October 25th from 6pm to 8pm.
Those attending will be treated to a delicious buffet style dinner and drinks. There will also be a short program including an awards presentation.
The event fee is $25 for all guests which covers all food and up to 2 alcoholic drinks. Significant others are welcome to join in the great food and fun.
Don't miss your one chance to celebrate 100 years of ASCE with the Richmond Branch!